Information About GM Recalls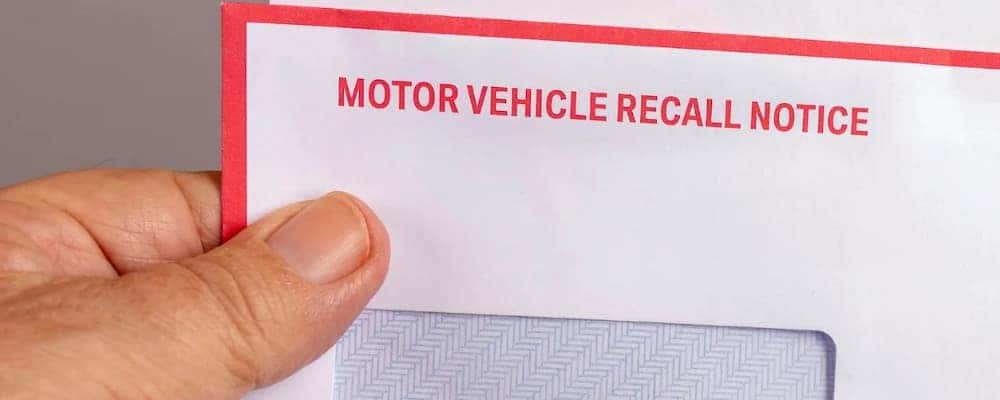 ---
Do you have any questions about recalls on your vehicle? Are you unsure of what a recall is? Don't know how to find out about open recalls? Parks Chevrolet has all the information you need about car recalls as well as the backing of GM for all of their models. 
We'll help you understand the process from start to finish, as well as help you find out if your vehicle is involved in a recall sooner, rather than later. If you have any questions, simply contact us and let our service team help you.
Frequently Asked Questions
Here are some of the most frequently asked questions about GM recalls from our Wichita and Derby customers.
What Is a Car Recall?
A recall is issued when a manufacturer or the National Highway Traffic Safety Administration (NHTSA) determines that a vehicle, equipment, car seat, or tire creates an unreasonable safety risk or does not meet minimum safety standards. If there is a recall, the manufacturer will fix the problem free of charge. GM will notify a driver whose vehicle is within the range of a recall in writing within 60 days in writing.
Open or Incomplete Recall Meaning – What Do We Need to Know?
An open recall means that the car has a problem that has not been resolved because the manufacturer is not yet ready to provide the remedy or solution. It may also mean that you as the driver have not brought your vehicle in to fix the problem. The three statuses that you'll discover when searching if your vehicle has a recall are Incomplete, which means there is an open recall and the parts are available to fix your vehicle. Remedy not available, which means that GM has yet to either come up with a fix for the recall, or the parts are not yet available. Or Open Recalls: 0, which means that your vehicle either has no recalls associated with it, or you've already fixed the current recall. 
How Do You Know If There Is a Recall on Your Vehicle?
If your vehicle is registered, then GM will notify you of a recall by a letter in the mail within 60 days. Manufacturers are obligated to attempt to notify owners of recalled parts and equipment. However, you can also take steps yourself to see if your vehicle has any recalls issued onto it by entering your VIN onto the GM Recall Center page.
Where Can You Address Recalls?
You should visit a dealer authorized by the manufacturer for service, like the Parks Chevrolet service center for a GM recall. Because recalls are not a standard service, you will never have to pay anything when Parks Chevrolet is taking care of a recalled issue. 
Do Car Recalls Expire?
There is no expiration date for car recalls. A recall only becomes invalid if the manufacturer goes out of business or if the parts required to perform the repair are no longer available.
What Models Does GM Cover?
General Motors is the parent company for several different models, and as a result, can cover a large number of vehicles at one time. The brands that all belong under the GM name are: Chevrolet, Buick, GMC, Cadillac, Pontiac, Oldsmobile, Saturn, HUMMER, and SAAB. 
How to Conduct a GM Recall Check
Conducting a GM recall check on your own is easy, especially with our form. Follow these steps:
Locate your VIN

: Your VIN usually is located in the lower-left corner of your windshield, or you'll find it on your vehicle registration card. For Saturn models, the VIN can also be located on the driver-side doorjamb. 
Submit the VIN to see if there are GM recalls: When you do this, one of three recall statuses will appear. Typically, those statuses will be Incomplete, Remedy not available, or Open: 0. 
Make a service appointment with us: We can handle the repairs and replacements associated with your GM recall. You simply need to

schedule an appointment

with us. 
Get More Information From Parks Chevrolet!
Not only does Parks Chevrolet help in the event of a recall, but our service center offers plenty of deals to make your routine services easier and lighter on the wallet. Let our team take care of all of your Chevy needs so that you can get back on the road to El Dorado in no time at all.